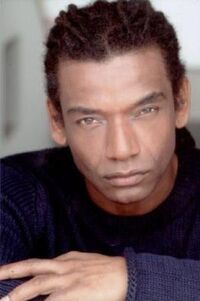 Greg Eagles (born October 28, 1970 in Milwaukee, Wisconsin) is an American voice artist who provided the voice of Garcian Smith/Emir Parkreiner in killer7. He has also done work on children's programmes, adult animations and other video games, such as Metal Gear Solid, where he famously voiced the character Gray Fox.
When the actor who voiced Gray Fox in the Japanese version of Metal Gear Solid died, some sources reported that it was Eagles who had died. Eagles himself learned of this mistake years later, and many fans continue to believe that he died years ago.
External links
Edit
Ad blocker interference detected!
Wikia is a free-to-use site that makes money from advertising. We have a modified experience for viewers using ad blockers

Wikia is not accessible if you've made further modifications. Remove the custom ad blocker rule(s) and the page will load as expected.